+ CORAL INFESTED STOOLS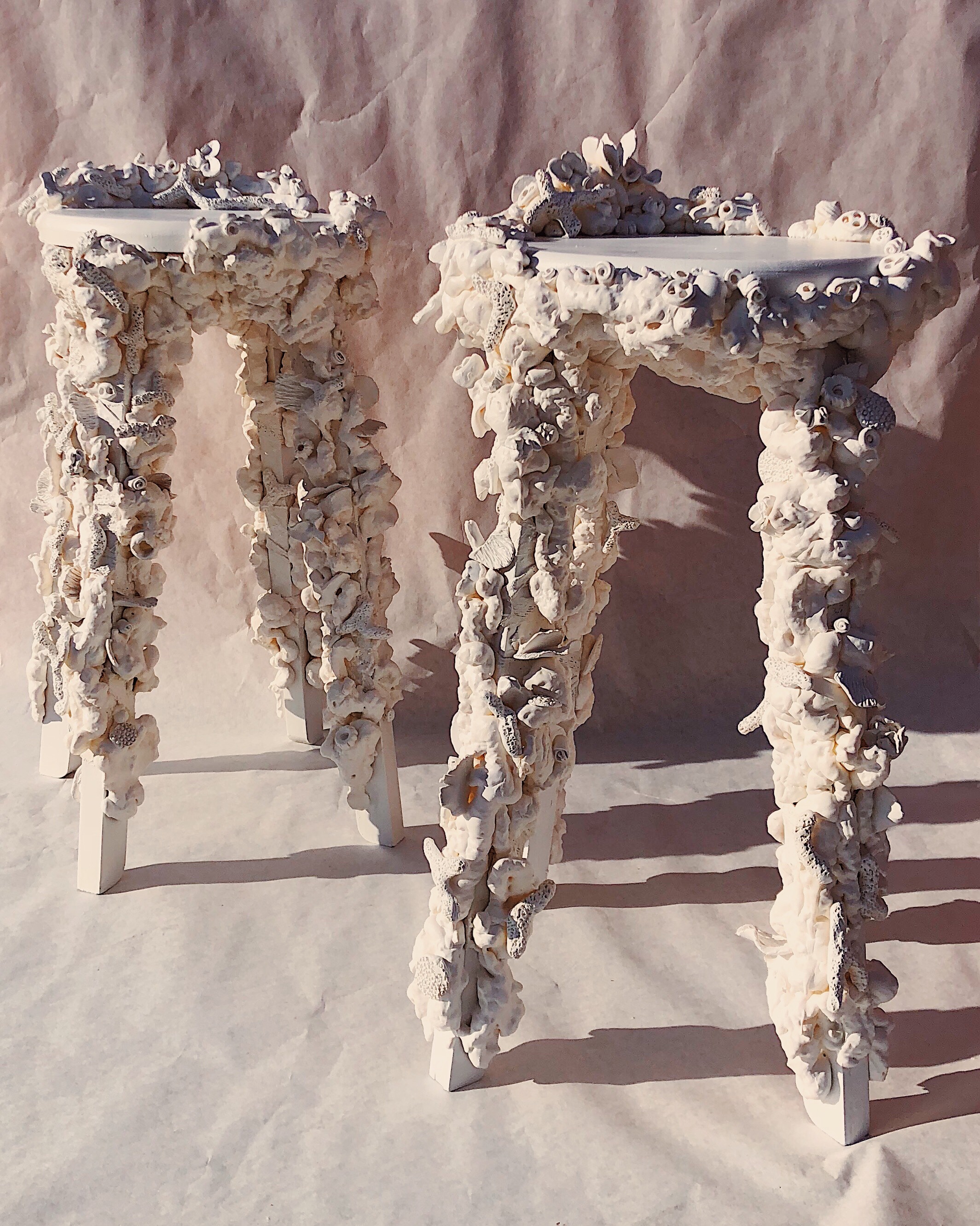 A forced and deliberate decay. The beauty of an inevitable doom. When one thing ends, another will take over.
Class of 2020 Showcase Curator's Pick Award
California College of the Arts, May 2020
The Curator's Pick Award recognizes outstanding work by graduating students. My piece, "Coral Infested Stools" was selected for this award by Prof. Donald Fortescue.
[ wood + polyuerathane foam + clay ]